Delivering world-class company datasets and analytics across borders and languages.
The market for database of companies is changing as new methods and strategies for collecting and distributing data is forming the market. The euBusinessGraph project aims to address those changes by making data available across borders and continents through a common graph model and a marketplace that enhances the value of data and enriches them by utilizing market leading analytics.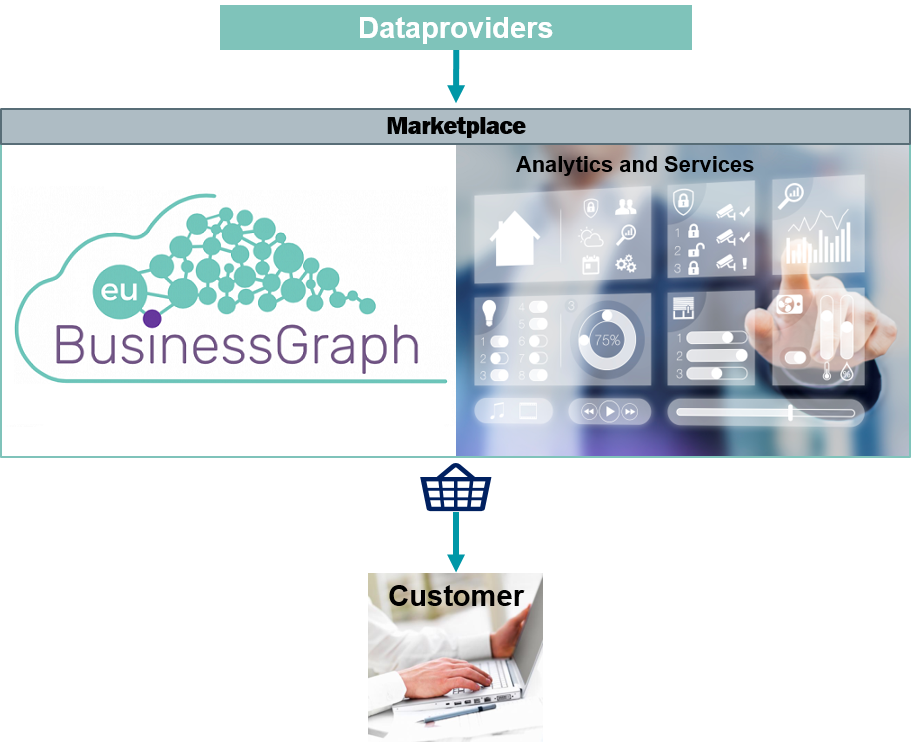 Data driven innovation
Key trends that are influencing the market is transparency, digital transformation and need for real-time analytics on company data. Forces at work are connected to data driven innovation while access to data is increasing.
Common interface
The marketplace is about having multiple companies or entities dealing with company datasets joined in a shared marketplace and make those data available in a common graph database. The graph database will be able to present those data through a marketplace. The marketplace will be a common interface for customers to make an order on selected data that is a combination of several datasets or just one dataset. The companies that joins the marketplace will retain their individual rights as to the datasets they provide while at the same time make all datasets transparent.
Enriched datasets
The datasets may be ordered as isolated datasets from one of the partners or a combination from two or more partners. In this case the combination makes an enriched dataset based on the different strengths of each dataset.
The marketplace may consist of two main offerings.
• Company datasets across borders and continents
• Analytics and added value services