DW's business case is to develop a Data Journalism Product (DJP). It is a web based application, which is also referred to as the Screener Tool or Screener.
The Screener Tool has been designed to support journalists by offering five core features:
company related search across multiple company registration and news data
monitoring of company news with alerts
the template-based creation of associated digital content items
company name identification support
and direct access to wider data sources and tools
Screener aims to increase efficiencies in journalistic workflows, but also improve relevance, attractiveness and factual accuracy of company related storytelling across three main workflows (find, monitor and create).
The tool is targeted at general journalists and those specialising in business topics. The short term target market focuses on European Public Service Media organisations such as DW. Related industry sectors are Journalism and Media.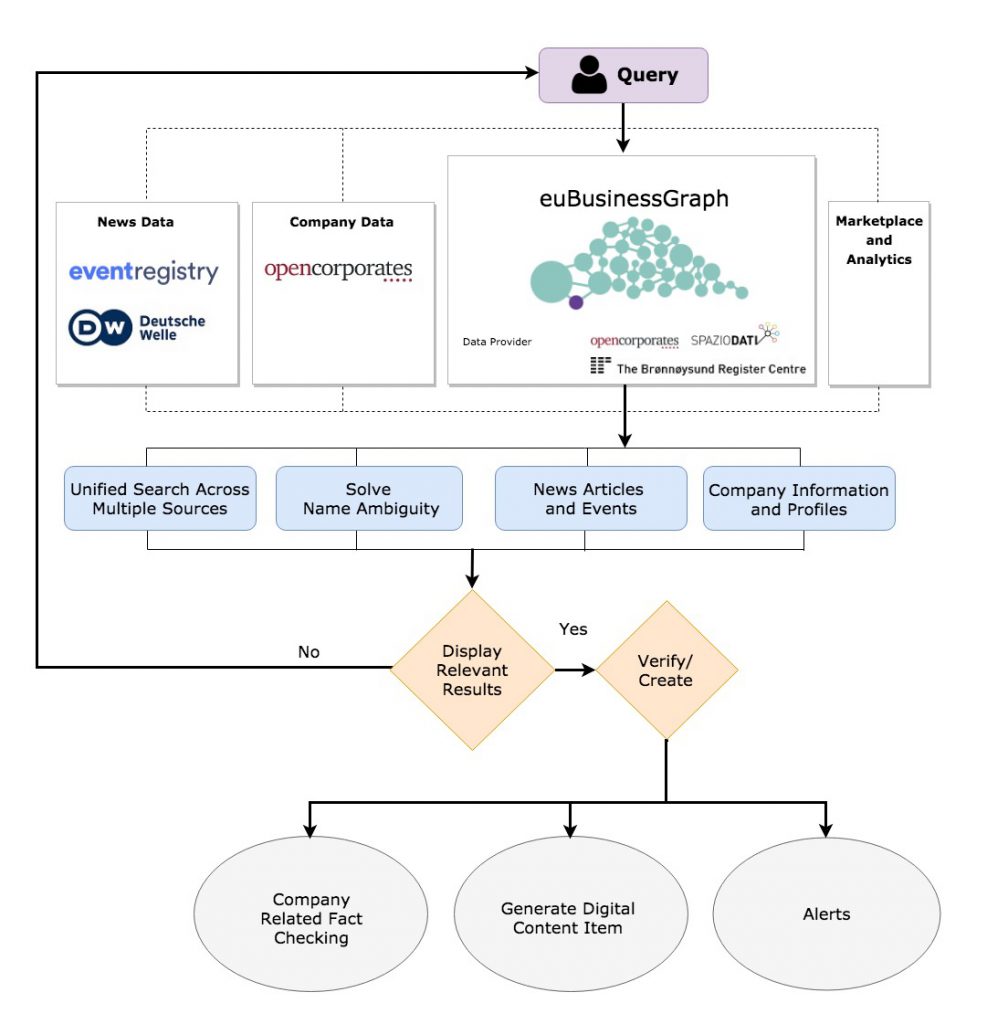 The diagram above provides an architectural overview of how the Screener Tool works. The application is based on the following concepts:
1) A user needs to find or verify information on a company.
2) Screener provides consolidated API access to multiple data sets about companies and company related news articles. The euBusinessGraph adds further datasets. Additional services such as support in finding the correct company name (Name Ambiguity) are offered.
3) Corresponding results matching the query are displayed. Results can be used for company related fact checking. Results can also be used to create Digital Content Items, such as an infobox, which can be directly embedded into a journalistic article. Email alerts inform about new events on a specific topic.