A public demonstrator of the euBusinessGraph data marketplace application is now online at http://marketplace.businessgraph.io.
The public demonstrator contains a subset of company data covering the jurisdictions (countries) United Kingdom, Italy, Norway, Bulgaria, Germany, France, Belgium and Luxembourg. The source data are provided by the consortium members OpenCorporporates, SpazioDati, Brønnøysund Register Centre and Ontotext in the project.
One of the main points of the euBusinessGraph project is the democratisation of the company information market, which is currently dominated by a couple of large international players, which creates a market barrier for smaller data owners. The goal of the marketplace is to enable these smaller players to join a common ecosystem/platform to promote their offerings.
The data marketplace application provides search and discovery of company data in the EU. The marketplace application implements the following features:
Full-text search on company name. This will return a company view page where the company data is presented.
Faceted search where one can explore the knowledge graph and search for companies according to different criteria.
Analytics which provides different graphs of data to be analysed, searched and explored by invoking queries directly across a set of diverse datasets sharing common properties.
Integrates third party software to search for news articles and events.
The marketplace application is built according to the microservices architectural pattern that ensures great flexibility in development and deployment.
Data providers joining the business graph share a common subset of their data described according to a common data model.
The common data are kept in a GraphDB database in the form of a graph of linked data that conforms to the common semantic model (ontology).
Home page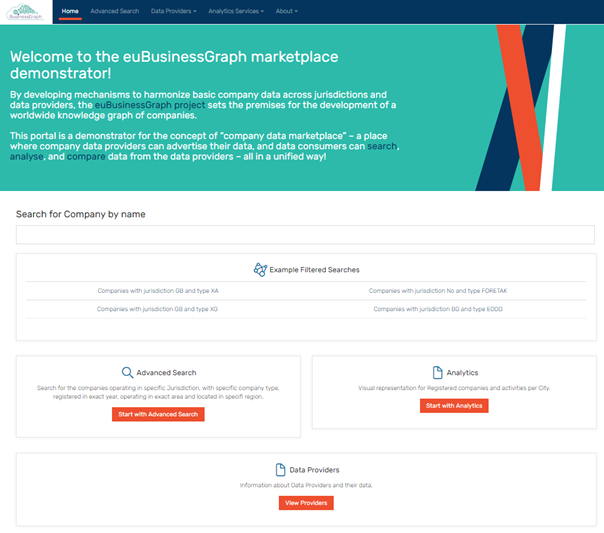 Advanced Search page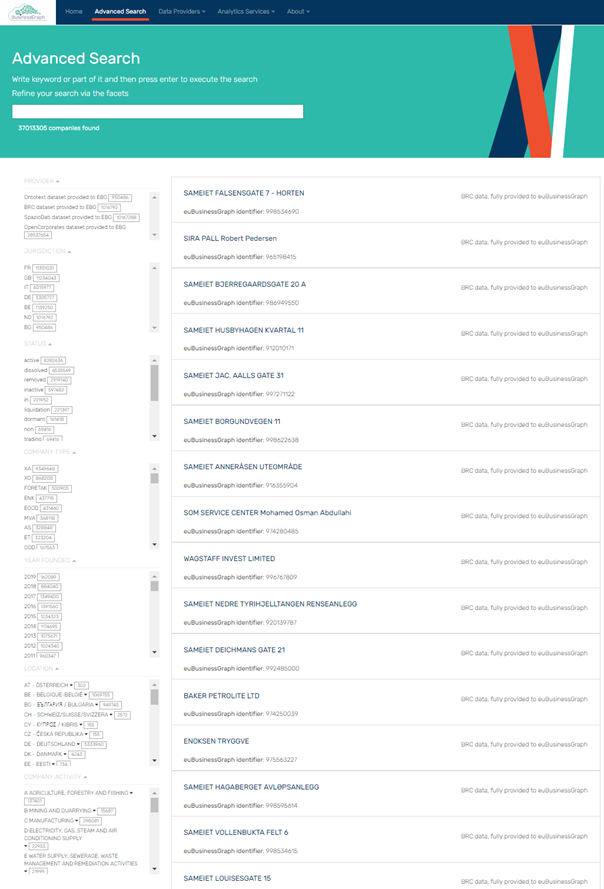 Analytics page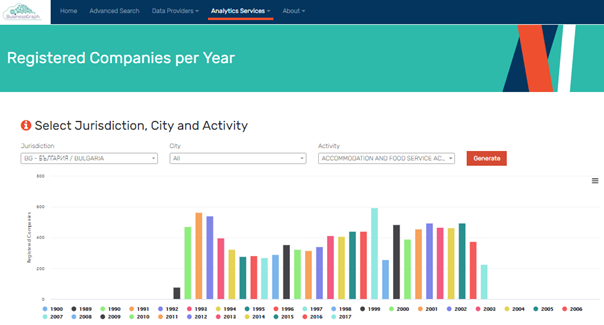 Articles and Events Search page